Latest News
Dated: 10/09/2019
World Suicide Prevention Day
Today (10 September 2019) marks World Suicide Prevention Day across the globe and provides a unique opportunity to collectively shine a light on suicide prevention both politically and at a community level.
Harnessing this momentum is critical to ensure productive and meaningful solutions are put in place to drive suicide rates down.
Suicide Prevention Australia CEO, Nieves Murray said, &ampldquoNever before have we seen so much political attention focused on suicide prevention. Governments at a state and national level are focused and some are now calling suicide prevention a priority.
It is a national tragedy that we lose so many people to suicide. We can all make a difference in the lives of those who might be struggling by having regular, meaningful conversations about life's ups and downs. Working together to prevent suicide, raise awareness and encourage conversations is important,&amprdquo said Ms Murray.
Everyone has a role to play in preventing suicide. Choices we make today can help prevent suicide.
For further information please click on the link
https://www.suicidepreventionaust.org/world-suicide-prevention-day-2019/
Helpful resources
Learn how to identify the signs that someone may be struggling on R U OK&amprsquos website.
For pointers on how to start safe conversations around suicide check the #YouCanTalk campaign here.
To get help 24/7, phone Lifeline on 13 11 14 or the Suicide Call Back Service on 1300 659 467.
Help to report about suicide safely is available online: Go to mindframe.org.au
&nbsp
---
Dated: 08/05/2019
NDIS
TEAM is a registered NDIS service provider.
NDIS Registered Provider Number: 4050010726
&nbsp
Please feel free to contact our office for all of your NDIS support requirements.
Telephone&nbsp 1300 514 827&nbsp or&nbsp email&nbsp ndis@team.org.au
&nbsp
---
Dated: 15/05/2018
Winter Planting
Seasonal planting of herbs and vegetables suited to grow in Melbourne
&nbsp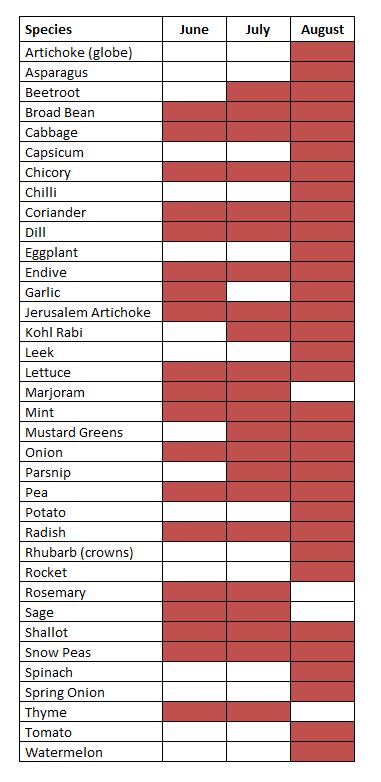 ---
Dated: 27/04/2017
Lilydale Instant Turf visit
TEAM Trainees visited Lilydale Instant Turf to learn about turf establishment and maintenance from the experts.&nbsp Everybody enjoyed the day and even went home with a show bag.&nbsp A huge thanks to Steve Cole at Lilydale Instant Turf for all of his time and hospitality.
Click on link below to view turf harvesting demonstration
&nbsp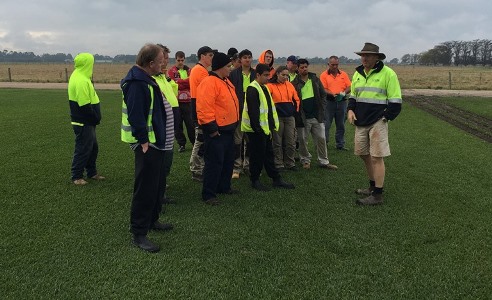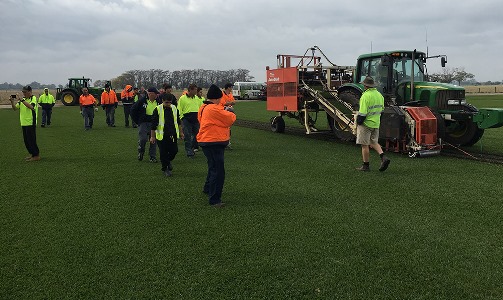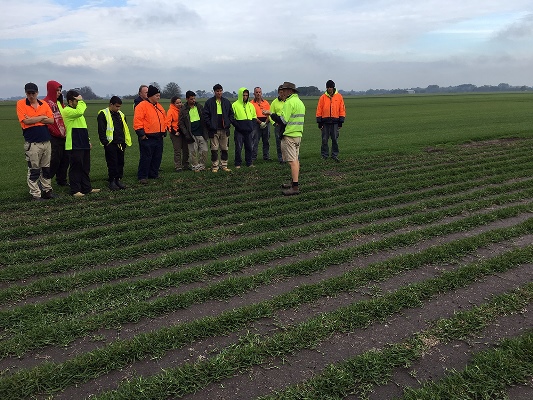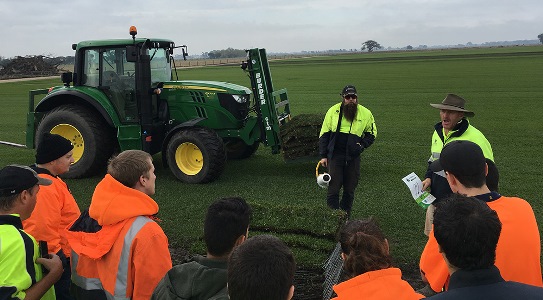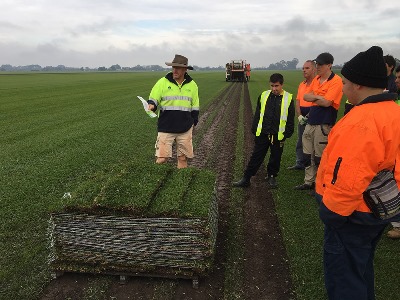 ---
Dated: 17/09/2016
TEAM Inc.
On 29th August, 2016, CEO Anne-Marie announced the new name Training Employment Accommodation Mentoring Inc. (TEAM Inc.) for our 25 year old organisation which is dedicated to assisting people with disability.
Anne Marie mentioned that our new name more accurately encapsulates the way we currently endeavour to assist people with disability. To coincide with the announcement of our new name we have new graphics displayed on our bus.
As well as ensuring our organisation prepares to meet the opportunities presented by the NDIS, we would like to let old friends, as well as new, know what services TEAM Inc. provide.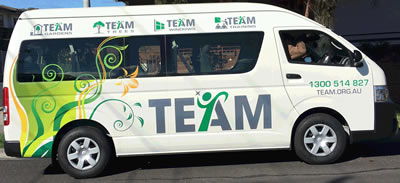 ---
Dated: 15/09/2016
---