Latest News
Dated: 08/05/2019
NDIS
TEAM is a registered NDIS service provider.
NDIS Registered Provider Number: 4050010726
&nbsp
Please feel free to contact our office for all of your NDIS support requirements.
Telephone&nbsp 1300 514 827&nbsp or&nbsp email&nbsp ndis@team.org.au
&nbsp
---
Dated: 15/05/2018
Winter Planting
Seasonal planting of herbs and vegetables suited to grow in Melbourne
&nbsp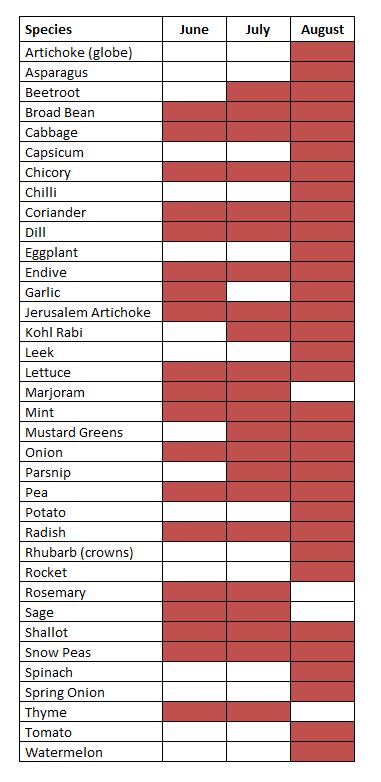 ---
Dated: 08/06/2017
RED NOSE DAY - Friday 29th June, 2018
SIDS and stillbirth affect 3,200 Australian families every year you would agree it is a shocking statistic.&nbsp Red Nose aims to have "a future where no child dies suddenly and unexpectedly during pregnancy, infancy or in childhood".
Red Nose invests in research relating to SIDS and stillbirth, provide new parents with educational kits and hold counselling sessions for those who have been affected by such a sad and unexpected situation.
If you would like further information about Red Nose Day or to find out how to help make a difference visit website:&nbsp https://rednoseday.com.au/
&nbsp&nbsp
&nbsp
---
Dated: 29/05/2017
World Environment Day - Connecting People to Nature
World Environment Day will be held on 5th June.&nbsp Each year a theme is organised to focus on important environmental concerns.&nbsp For 2017 the theme is "Connecting People to Nature".&nbsp This theme urges people to get out and into nature, to appreciate our beautiful world, think of how we depend on our enviornment and how we form such an intengral part of it.
World Environment Day offers us a special day to think of some fun and exciting ways to experience our great outdoors and to treasure just how lucky we truly are.
By remembering every day as World Enviornment Day it will make a difference in protecting and improving our world in which we live.
Click here for more information about World Environment Day&nbsp http://www.un.org/en/events/environmentday/
Check out the photo below and see if you are able to see something quite amazing....just an example of something you might find when out connecting with nature.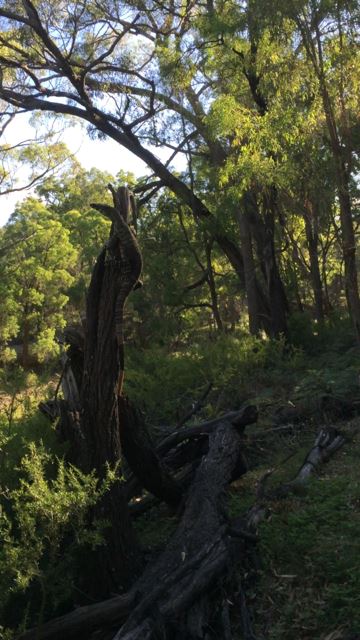 ---
Dated: 04/05/2017
Autumn Planting
Seasonal planting of vegetables and herbs suited to grow in Melbourne.

---
Dated: 27/04/2017
Lilydale Instant Turf visit
TEAM Trainees visited Lilydale Instant Turf to learn about turf establishment and maintenance from the experts.&nbsp Everybody enjoyed the day and even went home with a show bag.&nbsp A huge thanks to Steve Cole at Lilydale Instant Turf for all of his time and hospitality.
Click on link below to view turf harvesting demonstration
&nbsp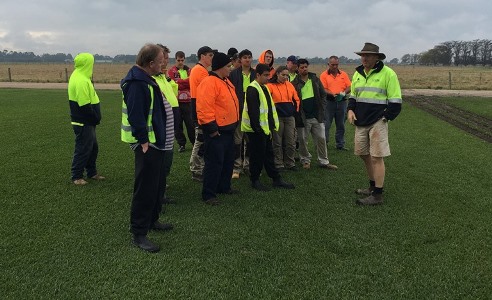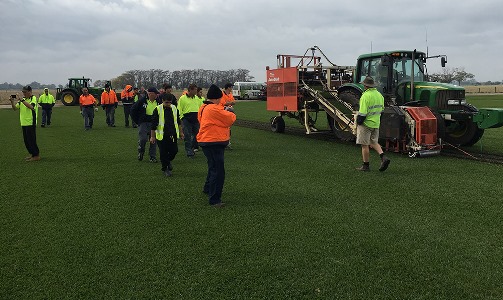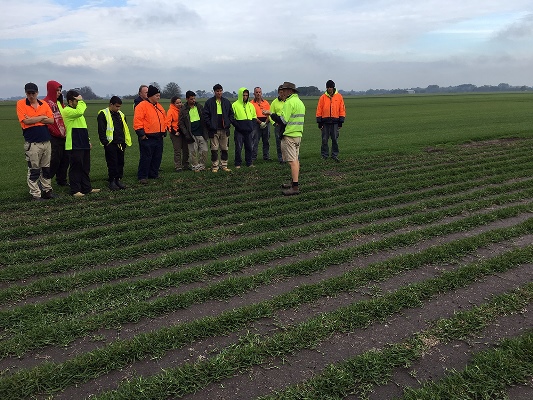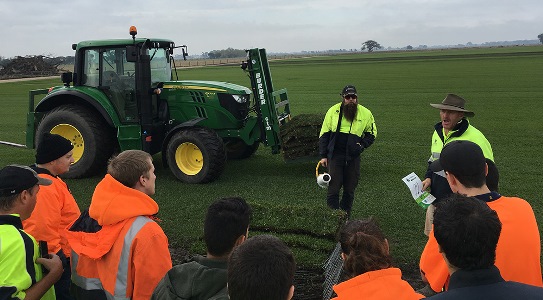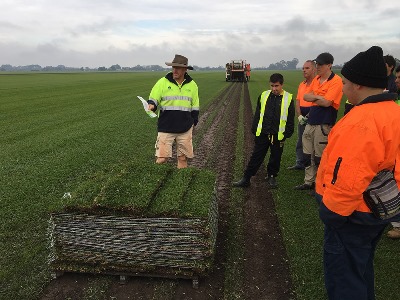 ---
Dated: 17/09/2016
TEAM Inc.
On 29th August, 2016, CEO Anne-Marie announced the new name Training Employment Accommodation Mentoring Inc. (TEAM Inc.) for our 25 year old organisation which is dedicated to assisting people with disability.
Anne Marie mentioned that our new name more accurately encapsulates the way we currently endeavour to assist people with disability. To coincide with the announcement of our new name we have new graphics displayed on our bus.
As well as ensuring our organisation prepares to meet the opportunities presented by the NDIS, we would like to let old friends, as well as new, know what services TEAM Inc. provide.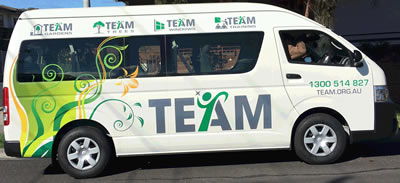 ---
Dated: 15/09/2016
---